Kenyan Parliament Approves Deployment Of Soldiers To Regional Force In DR Congo
Source: HumAngle Media
Kenya is to send 903 soldiers to DR Congo as part of a East African Community force aiming to stabilise the troubled country.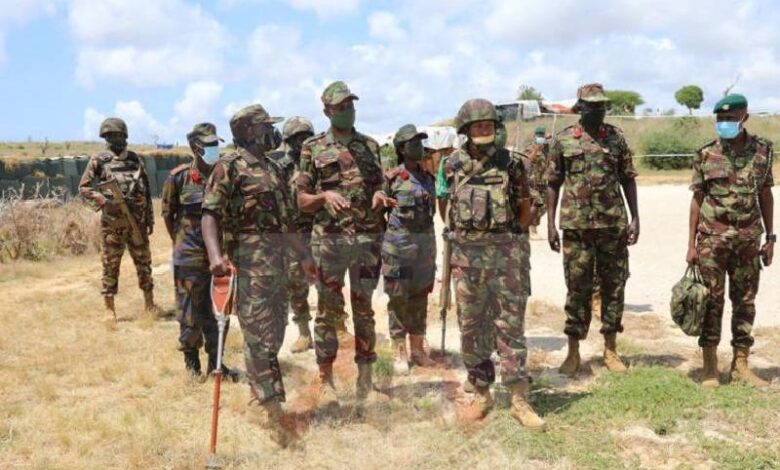 The Kenyan parliament has approved the deployment of its soldiers to join a regional force for the stabilisation of eastern Democratic Republic of Congo, which is gripped by violence visited by hundreds of armed groups including the March 23 (M23) rebels.
"The deployment of Kenyan troops in the DR Congo is within the interest of peace in the region and in Kenya", Hon. Nelson Koech, president of the Kenyan parliamentary commission on defence, intelligence and external relations declared on Nov 9 in the National Assembly.
"It is very easy to say we should remain tranquilly in our country, take care of our interests and keep our officers in our country and by so doing we shall economise our lives and all will be well. But that is not the case, we must secure the region", said the Kenyan member of parliament.
Kenya will send 903 soldiers to join the force organised under the auspices of the East African Community (EAC), at a cost of an estimated €36.5million for the first six months.
If it is extended, "the cost would climb to between 45 and 50 million euros", Hon. Nelson Koech said, adding that discussions are underway with organisations such as the United Nations for the international financing of the EAC military force.
The Kenyan head of state, President William Ruto, last week announced the deployment of Kenyan soldiers within the context of a force created in June this year.
It is expected that Kenya will lead the force joined by the seven countries of the bloc, Burundi, Kenya, Uganda, DR Congo, South Sudan, Tanzania and Rwanda.
Kenyan and Ugandan soldiers would be deployed alongside DR Congo forces in North Kivu and Ituri provinces, while the South Sudanese forces would be deployed in Haut-Uele province and Burundian soldiers in South Kivu. A Rwandan contingent is slated to be deployed along the Rwandan border with the DR Congo.
The Kinshasa authorities had earlier opposed the participation of Kigali in the EAC force.
Congo's neighbour faces growing diplomatic objections to what observers say is its support of the M23 rebels. Human rights organisations say they have evidence Rwanda provides both men and weapons to the rebel group.
After several weeks of relative calm, the M23 rebels on October 20 again went on the offensive, capturing several localities in Rutshuru territory of North Kivu including Bunagana, a strategic town on the border with Uganda, as well as several other localities on the highway leading to the provincial capital Goma.
According to UN estimates, at least 188,000 persons have fled from their villages in eastern DR Congo since October 20, 2022 and have been "heading towards more peaceful localities in North Kivu". At least 16,500 others have found refuge in Uganda.