Homeland Security Investigations Press Release: HSI El Paso Arrests 2 on Human Smuggling Charges
AUGUST 18, 2022
HUMAN SMUGGLING/TRAFFICKING
HSI El Paso arrests 2 individuals on human smuggling charges after death of noncitizen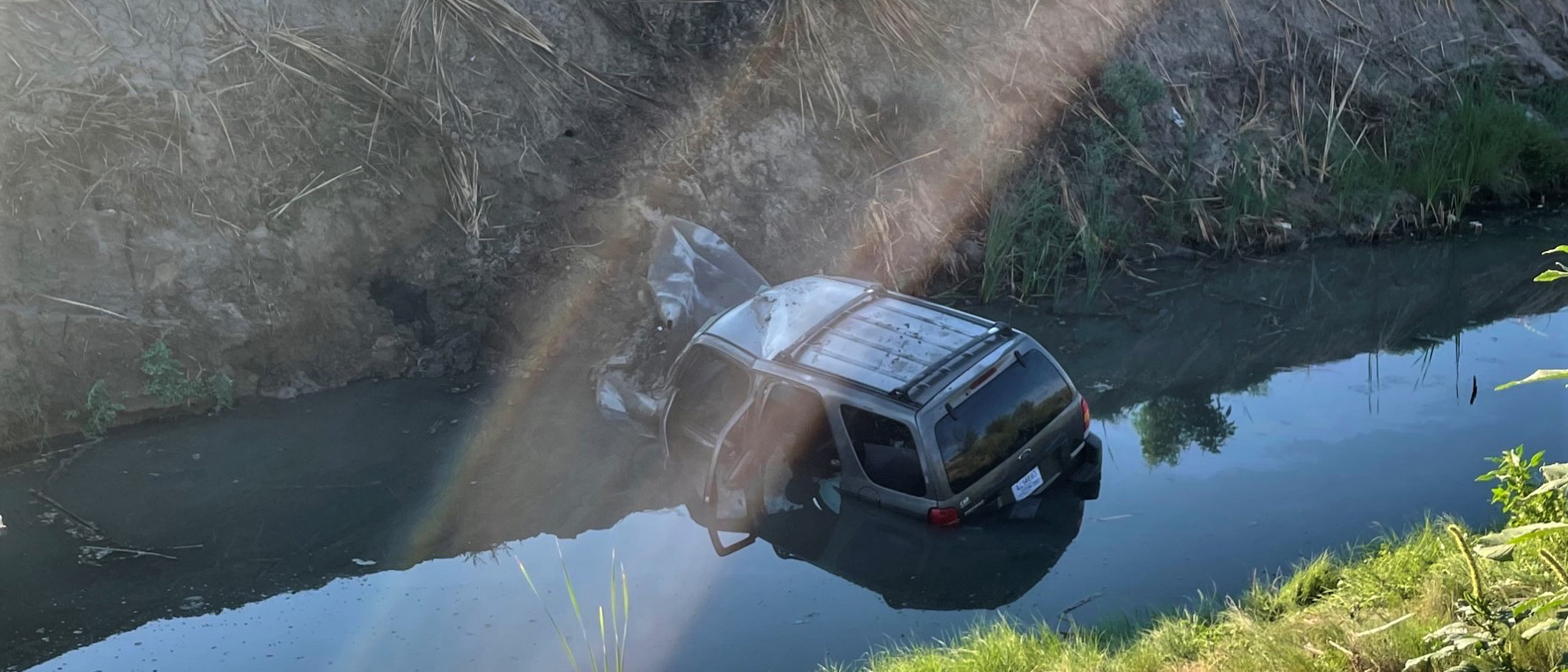 EL PASO, Texas – Homeland Security Investigations (HSI) special agents arrested two men in connection to the death of an undocumented noncitizen who died Aug. 15 following a vehicle accident. U.S. Border Patrol and the El Paso Police Department are assisting with the case.
Axel Elias Ramirez, 19, a U.S. citizen, and Jorge Soto-Ochoa, 34, a Mexican national, were charged with conspiracy to transport and harbor illegal aliens for profit, which carries a maximum penalty of 10 years in prison, a maximum fine of $250,000, or both.
At around 4:45 a.m. on Aug. 15, the vehicle Ramirez was driving with seven passengers onboard – all undocumented noncitizens – fell into an irrigation canal at Upper Valley Road and Via De Los Arboles after Ramirez lost control of the vehicle. A Guatemalan man died of injuries sustained in the accident, and seven others, including Ramirez, were taken to a local hospital.
"This horrific accident is yet another example of the dangers of illegally crossing the border, as well as the total disregard for safety and life by greedy, reckless human smugglers," said Francisco Burrola, special agent in charge of HSI El Paso. "HSI is committed to disrupting and dismantling these transnational criminal organizations in collaboration with our partners at the U.S. Border Patrol and El Paso Police Department, because illicit smuggling networks not only jeopardize the lives of its victims but endanger public safety."
Soto-Ochoa was the foot guide in the smuggling scheme, according to court documents. Both men made their initial appearance in federal court Aug. 17 and are being held without bond.
The apprehensions and arrests are part of HSI El Paso's efforts to curb human smuggling in the Santa Teresa, New Mexico area.
The public can report smuggling activity by calling 1-866-347-2423 toll-free, internationally at 001-1802-872-6199, or by completing the online
tip form
.
For additional information about HSI's investigative efforts in El Paso, follow us on Twitter
@HSIElPaso
.
HSI the principal investigative arm of the U.S. Department of Homeland Security (DHS), responsible for investigating transnational crime and threats, specifically those criminal organizations that exploit the global infrastructure through which international trade, travel, and finance move. HSI's workforce of over 10,400 employees consists of more than 6,800 special agents assigned to 225 cities throughout the United States, and 86 overseas locations in 55 countries. HSI's international presence represents DHS's largest investigative law enforcement presence abroad and one of the largest international footprints in U.S. law enforcement.