Democratic Republic Of Congo Soldiers Liberate Hostages From ADF Rebels
A resident confirmed that the FARDC operations in Lumalisa village led to the freedom of the hostages, including a three-year-old child, in the bands of the ADF rebels.
August 23, 2022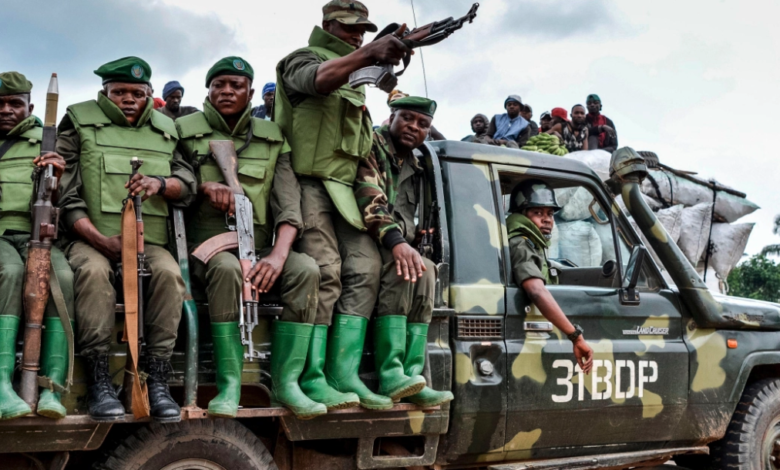 DR Congo soldiers on duty in the country. Photo credit: Alain Wandimoyi/AFP

Soldiers of the Democratic Republic of Congo national army, FARDC, on Aug. 21, 2022, freed ten hostages —among them a three-year-old child— as they attacked an Allied Democratic Forces (ADF) rebel base in Lumalisa village, about 35km from Mambasa centre to the south of Irumu territory.

The army spokesperson in Ituri confirmed that the operations to track down the ADF rebels continue in the zone.

Mambasa region on the Kisangani highway has become the new target of ADF combatants. At least four attacks were reported last week on the highway, and several persons were abducted.

Several inhabitants of the Walese Vonkutu chiefdom have been displaced toward the Mambasa centre following the increasing activities of ADF rebels.

The Ituri province is still under a state of siege, and the Congolese and Ugandan armies continue operations against the ADF, but the violence has continued to escalate.