Defense One Alerts August 24, 2022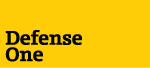 Defense One Alert

August 24, 2022

Engine Deals Reveal US Wants to Maintain Three Warplane Makers
By Marcus Weisgerber

The Air Force plans to invest billions of dollars to develop new combat fighters—and the military engines to power them—over the next decade. Read more »




US Details Its Biggest Ukraine Arms Package Yet
By Tara Copp

Updated at 1:02 p.m. on Aug. 24: President Joe Biden announced the largest weapons and aid package yet for Ukraine on Wednesday, a $2.98 billion package that would push total U.S. aid well past the annual budgets of at least eight federal programs, including the entire judicial branch. Read more »
e
August 24, 2022
The United States just announced another big batch of weapons to Ukraine—nearly $3 billion in arms and equipment, according to President Joe Biden, who celebrated Ukraine's 31st anniversary as an independent nation in a statement Wednesday.
"I am proud to announce our biggest tranche of security assistance to date," Biden said. This $2.98 billion in new arms includes "air defense systems, artillery systems and munitions, counter-unmanned aerial systems, and radars to ensure [Ukraine] can continue to defend itself over the long term."
"Today and every day, we stand with the Ukrainian people to proclaim that the darkness that drives autocracy is no match for the flame of liberty that lights the souls of free people everywhere," Biden said Wednesday. "The United States, including proud Ukrainian-Americans, looks forward to continuing to celebrate Ukraine as a democratic, independent, sovereign, and prosperous state for decades to come."
French President Emmanuel Macron, too, emphasized "long-term" support to Ukraine in public remarks Tuesday at the largely virtual Crimea Platform conference, hosted in Kyiv. "Our determination has not changed and we are ready to maintain this effort for the long term," said Macron.
New: Over half of Americans polled say the U.S. should support Ukraine until Russia withdraws, according to a Reuters/Ipsos online poll published Wednesday. "Out of 1,005 people in the United States who took part in an online poll last week, 53% expressed support for backing Ukraine" on those terms. "Only 18% said they opposed," Reuters reports. Perhaps notable: "Democratic voters were more likely to back the position, with 66% of Democrats in support compared to 51% of Republicans." Read more, here.
Defense One eBook
New defense technologies are developing rapidly for the Air Force, including 3D-printed rocket motors, hypersonic missiles, and more. Defense One takes an in-depth look at the Air Force's future tech and policies.
Another recent poll of Americans found similar support, including that, "By a six-to-four ratio, Americans say the United States should support Ukraine for as long as it takes, even if American households will have to pay higher gas and food prices in consequence," according to the Chicago Council on Global Affairs.
One big reason it seems to matter to U.S. voters: "Nearly two-thirds think the invasion sets a precedent that other countries can launch wars for territorial gain," the report's authors write. And, "An even larger majority [76%] believes the Russian invasion will encourage China to invade Taiwan."
Other takeaways: 72 percent of respondents said they want to send more weapons and military supplies to Ukraine, down from 79 percent in a March poll. And support for economic assistance dipped to 71 percent from 78 percent, Defense One's Jacqueline Feldscher reports.
But like that Reuters/Ipsos poll, there are notable disparities in Democrat and Republican responses. "However," the Chicago Council cautions, "even among Republicans, support for each of these policies remains well above the majority threshold, making these partisan differences ones of degree but not of kind." Read the full report (PDF), here.
Additional reading:
| | |
| --- | --- |
| | Latest From Defense One |
Ukraine War Reveals Need for More Anti-Drone Tech, US Army Says // Patrick Tucker: The service's expectations are built on Middle Eastern experience. That isn't going to work.
7 in 10 Americans Want To Send More Weapons To Ukraine, Poll Finds // Jacqueline Feldscher: Survey shows Americans want to keep supporting Ukraine for as long as it takes despite inflation concerns at home.
US Expected to Unveil Biggest Arms Package Yet for Ukraine // Tara Copp: The $3B package—slated for release on the country's independence day—will offer ammunition in amounts "we've never seen before," defense official says.
Fail the Body-Fat Test, Marine? Ask for a High-Tech Recount // Caitlin M. Kenney: The Marine commandant says this and other new body-composition policies will help "maintain a healthy, ready force."
The Air & Space Brief: USAF's future-fighter deals; V-22s still down, HARM missiles to Ukraine // Tara Copp:
Welcome to this Wednesday edition of The D Brief, brought to you by Ben Watson and Jennifer Hlad. If you're not already subscribed to The D Brief, you can do that here. And check out other Defense One newsletters here. On this night in 1814, just four months after the deposition and temporary exile of French emperor Napoleon Bonaparte, the British military invaded Washington, D.C.—burning down the White House, the Capitol Building, and the 3,000-volume Library of Congress, among several other public buildings. The Brits occupied the city for just over a day before embarking to their boats, which needed repair after a legendarily severe afternoon thunderstorm. Two weeks later, the British commander in charge of the Washington invasion, Robert Ross (no, not this guy), was killed by an American sniper when the Brits unsuccessfully attempted a similar attack in Baltimore.
New American military strikes against Iran-backed groups in eastern Syria. The U.S. military carried out "precision airstrikes" on "infrastructure facilities used by groups affiliated with Iran's Islamic Revolutionary Guard Corps" around the eastern Syrian city of Deir ez-Zor on Tuesday, U.S. Central Command officials said in a statement later that evening.
The strikes were in response to an alleged drone attack on U.S.-backed local forces and American troops last week at the al-Tanf garrison in southern Syria, close to the borders of Iraq and Jordan—and about a five-hour drive from Deir ez-Zor.
The target of the U.S. strikes was "the Ayash Camp run by the Fatimiyoun group made up of Shiite fighters from Afghanistan," AP reported Wednesday, combining local reports, which suggested between six and 10 people were killed in the U.S. strikes. Iran's foreign ministry denied any connection to the attacks, but AP writes "Iran routinely denies arming militia groups targeting U.S. forces in the region, despite weaponry linking back to them."
A Turkish drone strike reportedly killed four children in northeastern Syria on Friday. Eleven other people were wounded in the attack, which reportedly hit "a girls' education centre in Hasaka province," according to the Rudaw Kurdish news agency.
The U.S.-led counter-ISIS coalition condemned the attack in a statement the following day, writing that the girls were playing volleyball in a United Nations school when they were attacked. The Turkish military, which has been targeting Kurdish militants and separatists throughout the region, claimed responsibility for an attack in northern Syria that day, but it's unclear if the two were the same event. The U.S. State Department released a statement Monday "urg[ing] all parties to maintain ceasefire lines" and to work together "to ensure the enduring defeat of ISIS and [potentially reach] a political resolution to the Syrian conflict."
FWIW: President Biden's National Security Advisor Jake Sullivan met with his Israeli counterpart, Eyal Hulata, Tuesday at the White House. The two discussed "Biden's steadfast commitment to preserve and strengthen Israel's capability to deter its enemies and to defend itself by itself against any threat or combination of threats, including from Iran and Iranian-backed proxies; and our commitment to ensure Iran never acquires a nuclear weapon," according to a statement from the White House.
There's a new graphic novel available that celebrates two U.S. special operations snipers who perished in the 1993 Battle of Mogadishu in Somalia—Randy Shughart and Gary Gordon. Drawn and colorized by P.J. Holden and Peter Pantazis of the "Judge Dredd" and "Superman" comics, this new novel is the latest in a now four-year-old series from the Association of the United States Army that celebrates Medal of Honor recipients.
Meanwhile in Somalia, al-Shabaab fighters killed 21 people in Mogadishu during an attack on a hotel that left another 117 wounded over the weekend. The attack lasted for 30 hours before security forces were able to end the siege at the Hayat Hotel. Shabaab "remains the most lethal Islamic extremist group in Africa and the biggest threat to political stability in the volatile Horn of Africa nation," AP reported Sunday, after the attack ended.
The attackers used at least two car bombs in the initial phase, and that opened the way for armed militants to enter the building and engage in gunbattles with authorities between floors of the hotel. "Additional explosions, identified as grenades, improvised explosive devices, or additional possible suicide bombings were recorded throughout the long gunfight as security forces slowly advanced throughout the hotel," according to Caleb Weiss of The Long War Journal.
The Hayat assault marked Shabaab's "longest hotel siege in its history of attacks inside the Somali capital," Weiss writes. "And while the U.S. has launched hundreds of airstrikes against Shabaab since 2007, the group continues to effectively wage its jihad throughout most of Somalia, including the heavily fortified capital." Read more here.
Elsewhere in the fight against al-Qaeda-linked groups in Africa, The Economist took a long view at the French military's nine-plus year intervention in and around Mali with a mildly unsettling series of infographics published late last week. The Economist's forecast for the region is not what you would call optimistic. Indeed, "The prospects for the region are grim. The Sahel is now the world's terrorism hotspot, accounting for more than a third of all terrorism deaths in 2021."
And lastly: Review just what exactly it is that the U.S. Space Force does in a six-and-a-half minute interview from "The Daily Show" that aired last week featuring Malaysian comedian Ronny Chieng. Catch that on YouTube, here.
Reminder: Air Force Gen. John Raymond, who commands the Space Force, will be stepping down later this year, after nearly three years as the country's first Chief of Space Operations. He's expected to be replaced by Air Force Lt. Gen. Chance Saltzman, who President Biden nominated to lead the new service branch in late July. "Since August 2020, Saltzman has served as Deputy Chief of Space Operations for Operations, Cyber, and Nuclear. In this role, Saltzman has overall responsibility for operations, intelligence, sustainment, cyber, and nuclear operations for the Space Force," the service announced when he was nominated. Read more, here; or review his bio, here.
Bonus: Raymond is headlining one of our feature events late next month for our State of Defense series, which runs throughout September. Review the agenda and register for your spot, here.
Defense One eBook
New defense technologies are developing rapidly for the Air Force, including 3D-printed rocket motors, hypersonic missiles, and more. Defense One takes an in-depth look at the Air Force's future tech and policies.