Carnegie Endowment for International Peace Newsletters 8/19/2022
Latest from the Carnegie Nuclear Policy Program
Iranian demands for guarantees from the U.S. have once again stalled efforts to revive a 2015 nuclear pact, leaving Washington and European capitals unsure if a deal is possible. Tehran on Monday sent a response to the European Union, which chairs the nuclear talks, neither accepting nor rejecting an EU draft text of a deal but raising several issues Iran wanted incorporated into the agreement. The EU had said its draft was the "final text" of a possible deal when it sent it out, announcing that negotiations were over.

LAWRENCE NORMAN | THE WALL STREET JOURNAL
In the wake of Russia's invasion of Ukraine, should the United States, NATO, and Russia reengage in talks for designing arms control in Europe? If so, what security concerns should they seek to address?

Join us at #NukeCon for a timely panel discussion. Check out our website here for more details.


MORE FROM PROLIFERATION NEWS
Faced with the growing prospect of a fresh nuclear test by Pyongyang, Washington has said it will consider deploying to the Korean Peninsula strategic assets — which could mean anything from nuclear-powered submarines, strategic bombers or even tactical nuclear weapons — should that come to fruition. The U.S. warning, which is part of a joint deterrence strategy by Washington and Seoul, follows a two-day session held this week of the Korea-U.S. Integrated Defense Dialogue (KIDD).
GABRIEL DOMINGUEZ | THE JAPAN TIMES
Russia's Ministry of Defense warned Thursday that if an accident occurs at the nuclear power plant it is occupying in southern Ukraine, radioactive material would cover Germany, Poland and Slovakia. Igor Kirillov, the head of Russia's radioactive, chemical and biological defense forces, said the plant's backup support systems had been damaged as a result of shelling, Reuters reported, and that several countries in Europe could be at risk if there was an accident.
HOLLY ELLYATT | CNBC
Prime Minister Fumio Kishida has outlined what appears to be a sincere effort to realign Japan's position on nuclear weapons – from one that supports the maintenance of the US "nuclear umbrella" to one that aims for gradual global nuclear weapons disarmament. Previous administrations have been unwilling to challenge the nuclear weapons status quo.
MARCUS DONALDSON | THE WIRE
A nuclear blast would cause worldwide famine, according to the study, published in Nature Food on Monday, as massive amounts of soot would block sunlight, disrupt climate systems and limit food production…Even a relatively small nuclear conflict, such as one between India and Pakistan, would be devastating, researchers found…The study said after two years, with international trade at a halt and a 34.7ºF temperature drop, the famine it creates would kill 255 million people. The largest scenario examined, a week-long war involving 4,400 weapons and 150 Tg, or 330.6 billion pounds, of soot – such as one that would occur between the U.S., its allies and Russia – would kill 360 million people directly – and more than 5 billion from starvation, the study said.
LI COHEN | CBS NEWS
One of the apparent defenses offered up by former President Trump's lawyers to the discovery of highly-classified materials at Mar-a-Lago is that Trump had a "standing order" that any classified materials he took home with him were, by fiat, declassified. Never mind for a moment about whether there is any record of this order from when Trump was president or whether he had the putative power to issue it. Never mind, either, whether this means that these documents are now unclassified and should be available to anyone willing to file a Freedom of Information Act request for them. Let us instead look at whether any president actually has the power to do this, especially given that these documents allegedly contain papers related to nuclear weapons secrets.
ALEX WELLERSTEIN | LAWFARE
FOLLOW US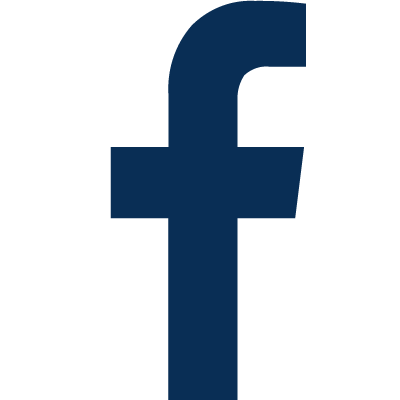 Plus, new fighting in Nagorno-Karabakh and the end of the Tunisia model.
Seoul's renewed emphasis on targeting Pyongyang's leadership is especially dangerous given recent developments in North Korean nuclear capabilities and strategy.

ANKIT PANDA

The Tunisia model is at death's door. Opposition and civil society leaders are making heroic efforts to revive their democracy, but they need international support.

SARAH YERKES

Moscow's trouble in Nagorno-Karabakh. The new clashes are a stark reminder that the fighting in Ukraine is inflaming tensions in other post-Soviet conflicts.

KIRILL KRIVOSHEEV

Pelosi's visit set a new status quo. Ending the U.S.-China escalatory spiral will be challenging, particularly after military dialogue channels were shuttered.

PAUL HAENLE AND NATHANIEL SHER

Why the China "debt trap" narrative is wrong. Not everyone is as unquestioningly excited about receiving Chinese funding as they are made out to be.

DEEP PAL